10 January, 2019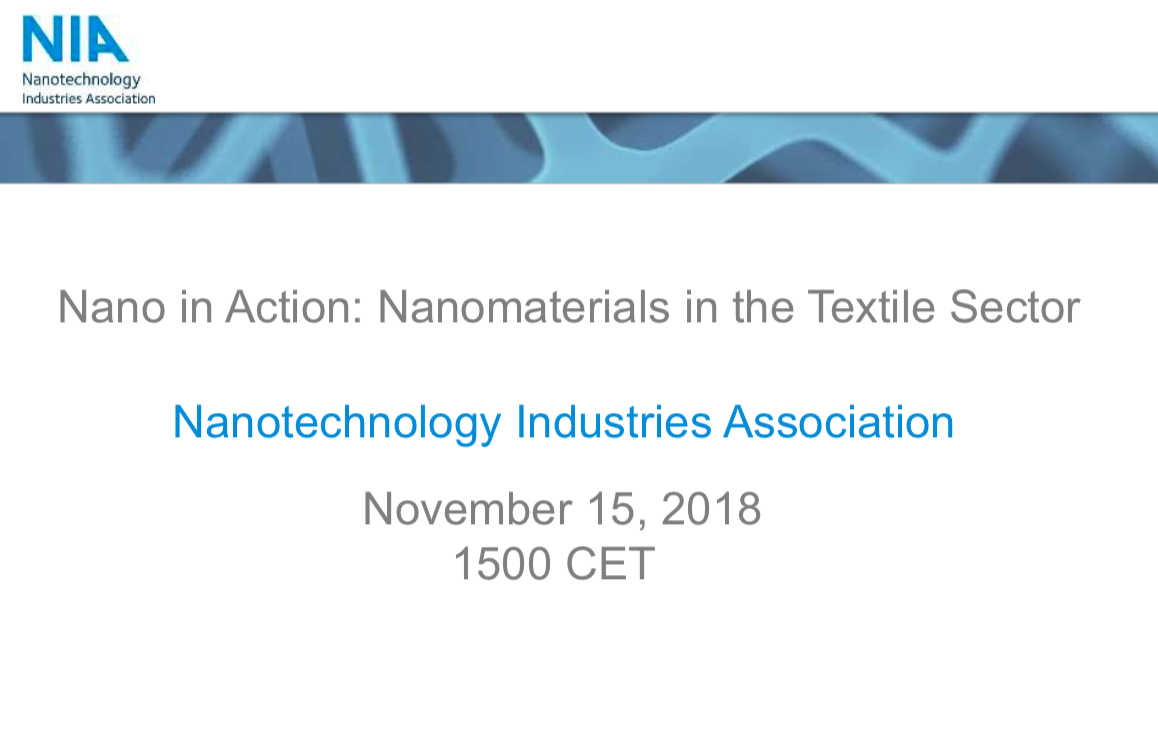 In 2018, NIA was pleased to launch two new open webinar series; Nano in Action and Nano in Business, in addition to our open Regulatory Priorities webinars.
These are open to non-Members and, for 2019, we are making it easier to keep up with NIA webinars if your busy life prevents you from attending them live.
You can now find all our open webinars listed on our website with links to the recordings. CLICK HERE.
Join us at our next webinar on 24 January 2019: Nano in Business: Commercialisation of nanomaterials to find out the commercial drivers behind bringing materials to market at a production volume that allows supply to reliably match demand. REGISTER HERE
Don't forget to subscribe to our newsletter  and our YouTube channel or follow us on LinkedIn or Twitter to stay updated with upcoming webinars.  Our 8th Annual Symposium on March 27 also brings nanomaterial producers, experts, regulators and policy makers together for a day of active discussion so add it to your calendar and REGISTER HERE.